Horse Trainer and Farm Manager

Date Added: 5/17/2018
Posted By: Kylie Bissell

Saratoga Springs, NY 12866
Email Address: Click here to show email

kylie(at)thoroughbredretirement.org

Web Link: https://www.trfinc.org


EQUINE TRAINER/FARM MANAGER

IMMEDIATE OPPORTUNITY FOR A FULL TIME FARM MANAGER/HORSE TRAINER AT THE THOROUGHBRED RETIREMENT FOUNDATIONS' MONTPELIER FARM, VIRGINIA

Founded in 1983, the Thoroughbred Retirement Foundation's mission is clear and simply stated: to save Thoroughbred horses no longer able to compete on the racetrack from possible neglect, abuse and slaughter. The sad truth is that a vast majority of the general public and even many racing fans are unaware of the grim fate that awaits thousands of Thoroughbreds each year. They assume each horse is assured a safe and graceful retirement once their racing days are over. Unfortunately, this perception does not reflect reality. The TRF exists to combat this reality and provide a safe place for these horses once their careers on the track come to an end. We are headquartered in Saratoga Springs, NY.
To learn more about the TRF please visit us at https://www.trfinc.org

POSITION OVERVIEW: The position will oversee the care of retired thoroughbred horses, manage the operation at the Montpelier location and re-train appropriate horses for second careers and adoption.
Candidates must possess the ability to operate the program within TRF's mission statement while complying with TRF's agreement to the Montpelier Foundation. Candidates will be required to complete administrative duties for both the Thoroughbred Retirement Foundation and the Montpelier Foundation.
QUALIFICATIONS: This position is most suited to an individual with deep experience in all aspects of horse care and re-training, as well as stable management, strong public relation skills and effective communication techniques. College degree and/or 5 plus years of related equine experience required. Riding experience required. Previous experience of re-training the thoroughbred horse strongly preferred and prior work within the thoroughbred industry is helpful. Ability to work in all types of weather to ensure the proper care of all horses at all times.

DUTIES INCLUDE:



Providing for the healthy retirement and well-being of the thoroughbred horses for which TRF is responsible. These horses will vary in age, gender, soundness and disposition which will require individualized attention and treatment plans.

Handling horses straight from the track that will need proper "let down."

Identifying horses within the herd that are serviceably sound and re-train them for adoption.

Riding horses on a daily basis to prepare them for adoption and exposure.

Keeping accurate and up to date health records (vet, dental, farrier, worming, inoculations, etc.) on all horses.

Keep the National Herd Manager apprised of any and all health/herd changes.

Ordering and maintaining adequate feed, hay, bedding and other supplies for care of the horses.

Prompt attention to any maintenance issues in the pastures, barns and/or fencing, as the farm is a public attraction. Must insure that all pastures are maintained within accordance to the lease agreement.

Transporting horses in the TRF horse trailer as required and proper maintenance of the truck and horse trailer.

Responsible use of credit cards and timely communication for necessary cash advances and approvals for expenses.

Maintaining a positive and professional attitude to TRF employees, volunteers, Montpelier staff and all vendors, as well as the public while representing TRF and Montpelier.

Managing volunteers and volunteer orientation program.

Marketing horses for adoption via online sites, blogs, public outreach, etc.

An excellent benefit and compensation is provided. For immediate consideration, please forward a cover letter outlining your specific experience, resume and at least 3 professional and 3 equine (care/riding) references to:

John P. Roche
CEO Thoroughbred Retirement Foundation
johnr@thoroughbredretirement.org




Click Image to View Larger




THANK YOU TO OUR SPONSORS!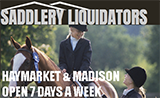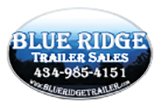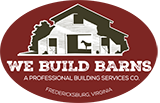 RECENT GREEN PAGES!