Join our great part-time horse care team in Purcellville/Lincoln!

Date Added: 5/25/2018
Posted By: Maria Kimble

Sterling, VA 20164



Private non-riding equine therapeutic facility is looking for responsible, skilled and caring individuals to join our great horse care team!

We require our horses receive a high level of care, thoughtfulness and individualized attention. As a member of our horse care team you will work under our Director of Equine Wellness, covering AM and/or PM horse care shifts, plus extra duties as needed. Shifts usually run 2 to 4.5 hours in length, depending on shift, turnout and season.


Regular horse care responsibilities include: prepping grain and supplements, feeding, haying, watering, scrubbing troughs and buckets, bringing horses in / turning horses out, blanketing, mucking stalls and run-in, conducting thorough horse wellness checks, updating notes board, administering medications (oral, syringe and IM), fly spray, grooming, and maintaining a clean barn.

Additional responsibilities include: basic first aid (evaluating and cleaning wounds, bandaging, taking vital signs), packing & wrapping feet, holding horses for farrier, dentist and veterinarian, moving hay and other light and medium duty farm labor. Bonus: Skilled at body clipping; ability to lunge for exercising.

Please do not reply to this ad unless you can meet all of the following requirements:

1) Have experience handling horses of different breeds, ages in various settings (barn, stall, pasture, etc.)
2) Possess excellent organization & communication skills (accurately follow a detailed checklist, reliably provide updates to other staff, work comfortably without direct supervision, be willing to ask questions, remain flexible, and be open to learning)
2) Have a positive and professional attitude
3) Handle unexpected situations and horse emergencies
4) Maintain a valid driver's license and reliable transportation
5) Pass a criminal background check
6) Provide at least 2 professional references

Preference to individuals who meet qualifications plus can commit to multiple fixed shifts each week, including weekend work. Compensation is hourly, based upon experience and skill level. Please note there are no riding opportunities available. Professional, pleasant and relaxing work environment. Our equine facility is in a beautiful setting in the Purcellville/Lincoln area, and our herd is great fun to work with!


EMAIL INQUIRIES ONLY! Submit your resume and references to mariakimble@projecthorse.org






Click Image to View Larger




THANK YOU TO OUR SPONSORS!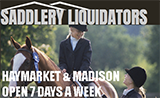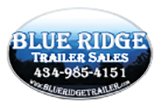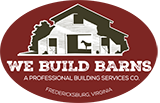 RECENT GREEN PAGES!