Seeking Reliable and Flexible Part-Time Barn Help in Boones Mill

$10.00
Date Added: 6/25/2018
Posted By: Kathleen Nettnin
909 Colonial Turnpike [ MAP ]
Rocky Mount, VA 24151
Email Address: Click here to show email

konettnin(at)gmail.com

Phone: 5404937697


Private barn in Boones Mill, VA is seeking a reliable barn worker to work with our barn manager in filling up the weekly schedule of chores. Duties include, but not limited to...
-Feeding and basic care of 12 horses and 2 donkeys
-Daily mucking of blue stone paddocks
-Cleaning and filling water troughs
-Working closely with barn manager to ensure all days of feeding and horse care are covered throughout the week

The days needing coverage routinely are
Wednesdays:
Just cleaning and chores at anytime of the day
Saturdays:
Feeding a.m. and p.m. and cleaning/chores
Applicants must be reliable, flexible, and able to lift 50lbs and work in all weather conditions.
In addition, they must be have excellent communication skills.

More hours are available during the week and weekends depending on the barn manager's schedule and weekends she is out of town.

Please feel free to contact Kathleen with any questions or interest in this position.






Click Image to View Larger




THANK YOU TO OUR SPONSORS!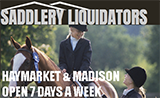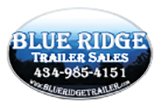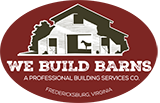 RECENT GREEN PAGES!
Teaching kids, grooming, and schooling
Ashburn: 10 years of riding experience, I am looking to coach younger kids in hunter/jumper. ... Read More
Farmers Cooperative Association Inc.
Frederick: Farmers Cooperative Association, Inc. (FCA) produces fresh, quality feed ... Read More
Feel the Love Equine Therapy
Somerset: We provide PEMF and Cold Laser therapies. PEMF is a proven method to treat ... Read More
Professional Clipping in Northern Virginia
Stafford: Professional groom with 10+ years of experience, based in Stafford, VA, ... Read More
Cockade Stables, LLC
Petersburg: Cockade Stables offers a quality horse boarding experience with services ... Read More
Trobaugh Group
Harrisonburg: ... Read More
Marci Daneker- Trobaugh Group
Harrisonburg: I have been in the horse industry for over 30 years and have had the privilege ... Read More
Barefoot in Hillsboro
Hillsboro: Hello,I graduated from the Maryland Horseshoeing School in December of ... Read More