Dependable Trail Horse

Birth Date: 1/1/2000
Height: 15 hh
Breed(s): Quarter Horse
Discipline(s): Trail Riding
Color(s): Palomino
Sex: Gelding

$1,800.00
Date Added: 7/1/2018
Posted By: Laura Martlock
1011 Little Calf Pasture Hwy [ MAP ]
Swoope, VA 24479
Email Address: Click here to show email

horsebackriding(at)wildwoodfarmva.com

Phone: (540) 292-1654


One of my clients has a horse for sale. Great trail horse!

located in Swoope, VA

Goes through mud, water, goes anywhere you point. Calm and sensible, very friendly and personable. He is the first to greet you at the gate and will follow you around the pasture.

Does not have any experience with ring work but we've rode him a bit in a ring and he is calm and willing.

We've never had occasion to ride him alone, and from what we know of his history, he's never been rode alone, so he probably would not want to at this point, however, with some work, he probably could since he is pretty laid back.



Been ridden by elderly lady the last three years.



15hh



Ties well, trailers well, good ground manners. He's never been lame since my client has had him.

The bridle and bit in this photo is the client's and we used this bit because she is so small and frail, if the horse put his head down to grab a bit of grass, she could not get it back up. It's NOT for stopping...this horse is very content to be as quiet as you want, and other people ride him in a snaffle.



About 12 years old. Asking $1800.



My client is elderly and very very small....he's simply too big for her to get a saddle on now with her age and her bad back, so we are selling him and hoping to find something just like him at about 13.2 or 13.3 hh He will carry anyone down the trail. He's not experienced in the ring, but as you can see in the video, he's willing.



In the videos (links below), this was the first time he's been asked to work a bit in a ring that we know of. He was "broke" (if you can call it that) in a trail string in WV, we were told. When my client got him, we schooled him a bit more to leg and weight aides and taught him to neck rein. He will lead or follow now, too. We also introduced him to dogs and he's good with them on a trail.



Photos are from last fall, he is actually a nice gold color in the summer. Videos are from this spring.



https://youtu.be/sr2YIK_9mq0



https://youtu.be/NjavUo7W6eQ



https://youtu.be/4A5xRlSTlxc




Click Image to View Larger








THANK YOU TO OUR SPONSORS!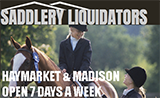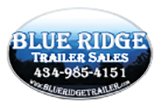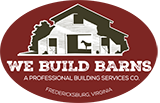 RECENT GREEN PAGES!