Smart, fun, loving lrg. pony avail for on-site half lease

Date Added: 7/9/2018
Posted By: Ms. E.L.

Alexandria, VA 22314
Web Link: http://www.softlandingstables.com


Smart, fun pony available for on-site half lease.
Lucky will do anything you ask of him. He is a sweet, loving gentleman. Lucky would be great fun for a petite adult (<140 lbs) who wants to trail ride or go cross country. He would also be a fine choice for an intermediate child rider who wants to practice her/his hunter-jumper skills. Lucky is not a show pony, but he is a helluva ride and a pony who takes loving care of his humans.
https://www.youtube.com/watch?v=nxOlVFN31hM


Lucky is between 14'2" and 14'3" so we call him a hony or horse/pony. He can jump up to 2', he can accommodate low level vaulters and he is terrific fun on trail.

He would also be a spectacular choice for a trainer who wants to give lessons to small children. We get calls for lessons all the time and will refer them to any trainer who half-leases Lucky.

Stable is 12 minutes from Old Town and 20 minutes from the US Capitol. Most of our clients live in DC or Alexandria.

We have a 150 x 80 indoor and a 225 x 175 outdoor arena. We are across the street (about 15 minutes on horseback) from Piscataway National Park, which is 5,000 acres along the Potomac River. Half-lease fee is $300/mo and includes one free monthly dressage lesson. Half-lease allows lessee to ride 3 times per week.



Please call 703 944 9456 for more info and thank you for reading this ad!



More videos at:

Jumping with Olivia: https://youtu.be/tg5HV2aCkew

Jumping with Sid & Olivia: https://youtu.be/Wt0H9JMLr64

Vaulting: https://youtu.be/NhEpBhe1M5Q Sm




Click Image to View Larger








THANK YOU TO OUR SPONSORS!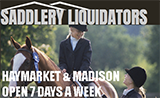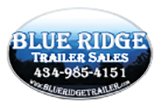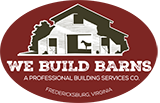 RECENT GREEN PAGES!