Grant Opportunity to become therapeutic riding Instructor

Date Added: 7/9/2018
Posted By: Jenny Spain

Catlett, VA 22019
Web Link: http://www.travinc.org


The Therapeutic Riding Association of Virginia (TRAV) is excited to be offering 3 grant opportunities to assist individuals to become PATH certified instructors. The grants are aimed at experienced "able-bodied" riding instructors who can be streamlined through the process and get teaching! For more information visit our website www.travinc.org under scholarships; Instructor Initiative and review the guidelines and application.






Click Image to View Larger




THANK YOU TO OUR SPONSORS!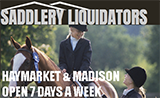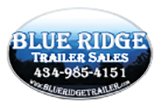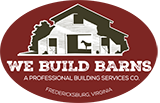 RECENT GREEN PAGES!
Teaching kids, grooming, and schooling
Ashburn: 10 years of riding experience, I am looking to coach younger kids in hunter/jumper. ... Read More
Farmers Cooperative Association Inc.
Frederick: Farmers Cooperative Association, Inc. (FCA) produces fresh, quality feed ... Read More
Feel the Love Equine Therapy
Somerset: We provide PEMF and Cold Laser therapies. PEMF is a proven method to treat ... Read More
Professional Clipping in Northern Virginia
Stafford: Professional groom with 10+ years of experience, based in Stafford, VA, ... Read More
Cockade Stables, LLC
Petersburg: Cockade Stables offers a quality horse boarding experience with services ... Read More
Trobaugh Group
Harrisonburg: ... Read More
Marci Daneker- Trobaugh Group
Harrisonburg: I have been in the horse industry for over 30 years and have had the privilege ... Read More
Barefoot in Hillsboro
Hillsboro: Hello,I graduated from the Maryland Horseshoeing School in December of ... Read More