Show and Foxhunting Barn Seeks Rider/Groom/Instructor Full Time Position, Leesburg VA

Date Added: 9/6/2018
Posted By: Heather Heider
13490 Wilt Store Road [ MAP ]
Leesburg, VA 20176
Email Address: Click here to show email

heatherheider(at)hotmail.com

Web Link: http://www.VanVixenFarm.com
Phone: 703 431 1613


Fox hunting Show/Field Hunter barn seeks candidate for a full time position at our professional barn outside Leesburg, Va We are sad to lose our working student this August and now need to fill the full time position now that kids are going back to school. While we are training young horses for show and fox hunting our professional environment providing lessons for children and adults keeps our facility very family oriented. Job requirements are 1. an experienced and fit rider from either the show, dressage,hunting or eventing world but you must have jumping experience. If trail riding is scary for you, then this is not your fit. Hunt seat equitation focus, but cross country riding is our emphasis too! Eventers welcome, and lower level dressage and flat work our fundamentals of our training program. Daily duties include, feeding, tending to any medical needs of the horses, teaching riding lessons, some but very minimal stall duties. Fox hunting during the season once or twice a week acting as a groom for hunting clients. Riding 3-5 horses a day and given instruction by owner routinely. If you have a strong work ethic, over the age of 21, flexibility with the 40-50 hours/week, ability to be coached, have fun and want to learn more this may be your fit. Housing provided, beautifully decorated and furnished SMALL apartment with washer/dryer/bathroom, fridge, stove, microwave. This is a drama free, drug free zone. References will be required and a background check. There are no benefits, competitive pay and opportunity to grow and advance. We are looking for a candidate that knows that at least one year they want to be in this industry. Send resume by email to HeatherHeider@hotmail.com Position to be filled by mid August. Interviewing now! Owner Heather Heider/Trainer has many refences from past employees and current employees that can review with you our atmosphere at Van Vixen Farm. No health care, competitive pay based on experience and opportunity to grow and advance at our business. For more information contact Heather Heider, head trainer/owner 703-431-1613.




Click Image to View Larger






























THANK YOU TO OUR SPONSORS!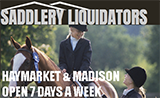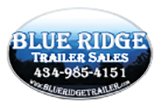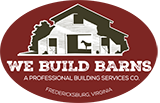 RECENT GREEN PAGES!