Heavy Hunter Prospect

Height: 17.3 hh
Breed(s): Percheron
Discipline(s): Hunter
Color(s): Black
Sex: Gelding

$11,000.00
Date Added: 9/13/2018
Posted By: William Revelle

Orange, VA 22960
Phone: 540-672-0724


Shadow - Black percheron gelding, 17.3 Hds. unshod, Approx. 8 yrs. old. Trained to open and close gates right and left handed. Has has some dressage and natural horsemanship training. Started over fences, people friendly, self loading. Stands well for farrier, grooming, baths, etc. Call (540) 406-3064 if interested.
Also, have 2 TB geldings, Approx. 16.2 Hds . and a 16.1 Hd, Approx. 8 yr. old TB mare. Mare is started over fences and has some natural horsemanship training.






Click Image to View Larger




THANK YOU TO OUR SPONSORS!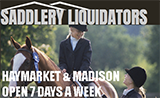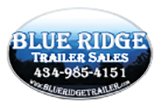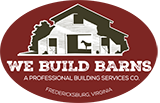 RECENT GREEN PAGES!
Teaching kids, grooming, and schooling
Ashburn: 10 years of riding experience, I am looking to coach younger kids in hunter/jumper. ... Read More
Farmers Cooperative Association Inc.
Frederick: Farmers Cooperative Association, Inc. (FCA) produces fresh, quality feed ... Read More
Feel the Love Equine Therapy
Somerset: We provide PEMF and Cold Laser therapies. PEMF is a proven method to treat ... Read More
Professional Clipping in Northern Virginia
Stafford: Professional groom with 10+ years of experience, based in Stafford, VA, ... Read More
Cockade Stables, LLC
Petersburg: Cockade Stables offers a quality horse boarding experience with services ... Read More
Trobaugh Group
Harrisonburg: ... Read More
Marci Daneker- Trobaugh Group
Harrisonburg: I have been in the horse industry for over 30 years and have had the privilege ... Read More
Barefoot in Hillsboro
Hillsboro: Hello,I graduated from the Maryland Horseshoeing School in December of ... Read More