COME JOIN OUR TEAM

Date Added: 10/23/2018
Posted By: Dacha Equestrian LLC

Marshall, VA 20115
Email Address: Click here to show email

emeraldisleranch(at)gmail.com

COME JOIN OUR TEAM!

Immediate job opening for an experienced (3yr+) highly motivated Professional FT Groom (6 day/wk) at our Private Dressage/ Eventing Facility in the rolling hills of Northern Virginia. Main emphasis is on Dressage.


Groom to share responsibilities to care for 5-13+ horses.



Candidate must be able to take directions cheerfully, be very dependable, get jobs done in a timely/responsibly way, can work independantly or well with others, must be highly motivated with a GREAT ATTITUDE!

Candidate must have a kind/compassionate attitude for horses (animals). The Horse Always Comes First.



REQUIREMENTS:

Pony club background a plus, Professional Show Groom Experience (FEI a plus), must have good knowledge & experience w/YOUNG HORSES at Shows & Barn(home), be very Comfortable/Gentle around them. Non smoker, no drugs, able to pass a background check, legal citizen or valid Visa(Green Card etc.), valid Drivers License, have own reliable transportation, fluent in English, no unnecessary texting, phone use, or Ear Plugs on the Job. Some NIght Checks.



PREFERENCES:

IV/IM injections, wrapping, clipping, good experience driving horse trailers( large gooseneck a plus), riding & Hacking( we have awesome ride out), correct lunging, show experience, Dressage experience through FEI a Plus.



JOB:

6 days a wk, 1 wkend day, some wkends for shows, weekly salary provided, possible onsite housing and horse board. We are looking for a LONG TERM COMMITMENT. 3 References required. May include some Travel in US/Abroad.



This is a great opportuity to help bring amazing Imported Young Horses to successful careers in Dressage and Eventing, and groom for successful Professional Riders.



Please email responses, resumes and references to:

emeraldisleranch@gmail.com.



*Thank you for your interest!






Click Image to View Larger






THANK YOU TO OUR SPONSORS!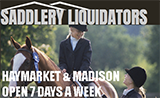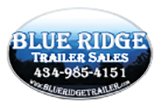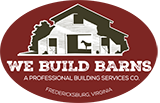 RECENT GREEN PAGES!
Teaching kids, grooming, and schooling
Ashburn: 10 years of riding experience, I am looking to coach younger kids in hunter/jumper. ... Read More
Farmers Cooperative Association Inc.
Frederick: Farmers Cooperative Association, Inc. (FCA) produces fresh, quality feed ... Read More
Feel the Love Equine Therapy
Somerset: We provide PEMF and Cold Laser therapies. PEMF is a proven method to treat ... Read More
Professional Clipping in Northern Virginia
Stafford: Professional groom with 10+ years of experience, based in Stafford, VA, ... Read More
Cockade Stables, LLC
Petersburg: Cockade Stables offers a quality horse boarding experience with services ... Read More
Trobaugh Group
Harrisonburg: ... Read More
Marci Daneker- Trobaugh Group
Harrisonburg: I have been in the horse industry for over 30 years and have had the privilege ... Read More
Barefoot in Hillsboro
Hillsboro: Hello,I graduated from the Maryland Horseshoeing School in December of ... Read More