Prestige Custom Saddles and Saddle Fitter

Date Added: 10/23/2018
Posted By: Matthew and Elizabeth Pettigrew
23320 forsythia lane [ MAP ]
Middleburg, VA 20117
Email Address: Click here to show email

eagequestrian(at)gmail.com

Web Link: https://www.prestigeitaly.com/
Phone: 202-320-9666


Prestige is the official saddle sponsor of the United States Equestrian Team- All USEF members will receive a 5% discount on custom fit saddles.
Whether you are a professional rider or a passionate amateur, we have a saddle tailored for you and your horse. We take care of your well-being and that of your partner by studying cutting-edge products, anatomy, and function.
Please reach out to me with any questions or for a test rides.






Click Image to View Larger






THANK YOU TO OUR SPONSORS!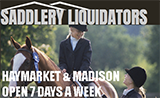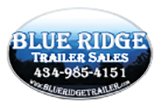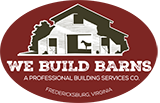 RECENT GREEN PAGES!
Teaching kids, grooming, and schooling
Ashburn: 10 years of riding experience, I am looking to coach younger kids in hunter/jumper. ... Read More
Farmers Cooperative Association Inc.
Frederick: Farmers Cooperative Association, Inc. (FCA) produces fresh, quality feed ... Read More
Feel the Love Equine Therapy
Somerset: We provide PEMF and Cold Laser therapies. PEMF is a proven method to treat ... Read More
Professional Clipping in Northern Virginia
Stafford: Professional groom with 10+ years of experience, based in Stafford, VA, ... Read More
Cockade Stables, LLC
Petersburg: Cockade Stables offers a quality horse boarding experience with services ... Read More
Trobaugh Group
Harrisonburg: ... Read More
Marci Daneker- Trobaugh Group
Harrisonburg: I have been in the horse industry for over 30 years and have had the privilege ... Read More
Barefoot in Hillsboro
Hillsboro: Hello,I graduated from the Maryland Horseshoeing School in December of ... Read More