Killington Jump Saddle - Best Fox Hunting saddle!

$1,150.00
Date Added: 10/26/2018
Posted By: Laura Cooley
PO Box 126 [ MAP ]
Mitchells, Virginia 22729
Email Address: Click here to show email

lcooley(at)fairfaxwater.org

17" Killington Saddlers Bench (Made in England for Trumble Mountain tack) all-purpose saddle with small front and rear blocks. Saddle tree measures a wide 6" dot to dot. Comfortable seat for rider and wide flat panels, with lots of clearance in gullet channel, makes this saddle comfortable for the horse. Fits a variety of horses from flat backed full draft types to those with a more warmblood build. Wool flocked so can be further adjusted for custom fit.



Price reduced for quick sale. Located near Culpeper, can meet along route 29/66 between Culpeper and Fairfax. Trials possible.






Click Image to View Larger








THANK YOU TO OUR SPONSORS!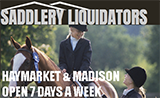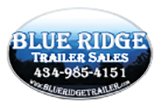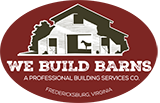 RECENT GREEN PAGES!
Teaching kids, grooming, and schooling
Ashburn: 10 years of riding experience, I am looking to coach younger kids in hunter/jumper. ... Read More
Farmers Cooperative Association Inc.
Frederick: Farmers Cooperative Association, Inc. (FCA) produces fresh, quality feed ... Read More
Feel the Love Equine Therapy
Somerset: We provide PEMF and Cold Laser therapies. PEMF is a proven method to treat ... Read More
Professional Clipping in Northern Virginia
Stafford: Professional groom with 10+ years of experience, based in Stafford, VA, ... Read More
Cockade Stables, LLC
Petersburg: Cockade Stables offers a quality horse boarding experience with services ... Read More
Trobaugh Group
Harrisonburg: ... Read More
Marci Daneker- Trobaugh Group
Harrisonburg: I have been in the horse industry for over 30 years and have had the privilege ... Read More
Barefoot in Hillsboro
Hillsboro: Hello,I graduated from the Maryland Horseshoeing School in December of ... Read More