Custom Stubben Saddle Fitting and Sales

Date Added: 10/31/2018
Posted By: Ursula Karber Moore

Middleburg, Virginia 20118
Email Address: Click here to show email

Ursulakarbermoore(at)gmail.com

Phone: 703-943-0117


When you consider our six seat depths, multiple tree widths, flap lengths and forwardness, eight seat sizes, and our wide variety of leather choices... well, the level of our customization is practically boundless. We are confident that we can solve just about any fitting issue, even one that you may have previously struggled with. Since Stübben was founded in 1894, we have crafted saddles for every breed, size, and shape of horse, from high withered thoroughbreds to draft horses.






Click Image to View Larger




THANK YOU TO OUR SPONSORS!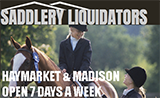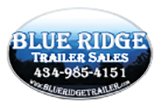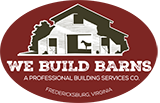 RECENT GREEN PAGES!
Teaching kids, grooming, and schooling
Ashburn: 10 years of riding experience, I am looking to coach younger kids in hunter/jumper. ... Read More
Farmers Cooperative Association Inc.
Frederick: Farmers Cooperative Association, Inc. (FCA) produces fresh, quality feed ... Read More
Feel the Love Equine Therapy
Somerset: We provide PEMF and Cold Laser therapies. PEMF is a proven method to treat ... Read More
Professional Clipping in Northern Virginia
Stafford: Professional groom with 10+ years of experience, based in Stafford, VA, ... Read More
Cockade Stables, LLC
Petersburg: Cockade Stables offers a quality horse boarding experience with services ... Read More
Trobaugh Group
Harrisonburg: ... Read More
Marci Daneker- Trobaugh Group
Harrisonburg: I have been in the horse industry for over 30 years and have had the privilege ... Read More
Barefoot in Hillsboro
Hillsboro: Hello,I graduated from the Maryland Horseshoeing School in December of ... Read More