New Stubben Serenity Dressage Saddle

Date Added: 10/31/2018
Posted By: Ursula Karber Moore

Middleburg, Virginia 20118
Email Address: Click here to show email

Ursulakarbermoore(at)gmail.com

Web Link: http://Stubbennorthamerica.com
Phone: 703-943-0117


Serenity, is crafted with full grain leather. The applied tanning agent is made of olive leaves and is ecologically sustainable. Its fragrance reminds you of a late summer's afternoon in the Mediterranean.



For more than 120 years, we've used saddle leathers made from natural vegetable tanning agents. The newly developed wet-green« OBE tanning agent is extracted from the leaves of the olive tree using a method similar to brewing tea, and is made in plants complying to the stringent demands of the food industry.



In Europe, around 12,000,000 tons of olives are harvested every year, and leaves account for around 10% of the harvest weight. These leaves are used by wet-green« to extract its plant-based active ingredient. The olive leaves used are a by-product for olive growers, and in many locations are actually burned. We use this unwanted by-product and help protect our climate while doing it.



The Serenity comes standard with a special deluxe leather, narrow twist tree, a stabilizing billet system and gusset panels. Special features include a larger channel space and a special soft seat that is seamless.






Click Image to View Larger






THANK YOU TO OUR SPONSORS!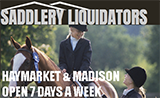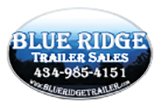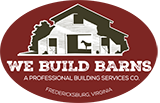 RECENT GREEN PAGES!
Teaching kids, grooming, and schooling
Ashburn: 10 years of riding experience, I am looking to coach younger kids in hunter/jumper. ... Read More
Farmers Cooperative Association Inc.
Frederick: Farmers Cooperative Association, Inc. (FCA) produces fresh, quality feed ... Read More
Feel the Love Equine Therapy
Somerset: We provide PEMF and Cold Laser therapies. PEMF is a proven method to treat ... Read More
Professional Clipping in Northern Virginia
Stafford: Professional groom with 10+ years of experience, based in Stafford, VA, ... Read More
Cockade Stables, LLC
Petersburg: Cockade Stables offers a quality horse boarding experience with services ... Read More
Trobaugh Group
Harrisonburg: ... Read More
Marci Daneker- Trobaugh Group
Harrisonburg: I have been in the horse industry for over 30 years and have had the privilege ... Read More
Barefoot in Hillsboro
Hillsboro: Hello,I graduated from the Maryland Horseshoeing School in December of ... Read More