Antares Calfskin Saddle 2007 17" Seat Slightly Shorter 2 Flap Medium Tree

$1,949.00
Date Added: 11/4/2018
Posted By: Susan Lichacz

Virginia Beach, VA 23451
Email Address: Click here to show email

paddockconnection(at)cox.net

Web Link: http://www.paddockconnection.com
Phone: 757-648-0107


This lovely 2007 Antares is done entirely in buttery soft calfskin. The seat measures a true 17″ and is slightly wider for added comfort. The #2 flaps measure 13″ from stirrup bar to the longest point of the flap. The cording/stitching is loose at the very bottom of both flaps....not uncommon with wear and something that in no way affects the integrity of the saddle. Both original Antares billet guards are in place (unusual for a used saddle). There are both knee and thigh blocks for added security in the saddle. The medium tree measures approx. 4 1/4″ dot to dot under the pommel. The leather is in great condition with just a few small areas of crackling. The serial number on this saddle is 2L 17 MG20 AG5 462 07. Pick this one up for a fraction of the $5000+ price tag.
I offer trials on all saddles, accept PayPal or credit cards and ship anywhere.
You can see more pictures on my consignment website at WWW.PADDOCKCONNECTION.COM






Click Image to View Larger




THANK YOU TO OUR SPONSORS!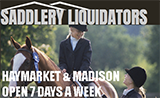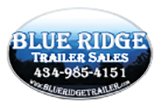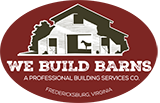 RECENT GREEN PAGES!
Teaching kids, grooming, and schooling
Ashburn: 10 years of riding experience, I am looking to coach younger kids in hunter/jumper. ... Read More
Farmers Cooperative Association Inc.
Frederick: Farmers Cooperative Association, Inc. (FCA) produces fresh, quality feed ... Read More
Feel the Love Equine Therapy
Somerset: We provide PEMF and Cold Laser therapies. PEMF is a proven method to treat ... Read More
Professional Clipping in Northern Virginia
Stafford: Professional groom with 10+ years of experience, based in Stafford, VA, ... Read More
Cockade Stables, LLC
Petersburg: Cockade Stables offers a quality horse boarding experience with services ... Read More
Trobaugh Group
Harrisonburg: ... Read More
Marci Daneker- Trobaugh Group
Harrisonburg: I have been in the horse industry for over 30 years and have had the privilege ... Read More
Barefoot in Hillsboro
Hillsboro: Hello,I graduated from the Maryland Horseshoeing School in December of ... Read More