Veterinary Assistant
Date Added: 4/7/2021
Posted By: Rebecca Kramer
201 Taylor Avenue [ MAP ]
Gordonsville, VA 22942
Email Address: Click here to show email
rebeccakramer(at)keswickequineclinic.com
Web Link: http://www.keswickequineclinic.com/

Keswick Equine Clinic in Central Virginia is looking for a knowledgeable, motivated, and outgoing veterinary assistant to help support our busy and growing three doctor practice. As a high-volume equine ambulatory practice, we are looking for a driven individual to assist our veterinarians in providing quality patient care in both routine and emergency settings. The ideal applicant will have a strong background in equine handling, basic veterinary assistant knowledge, and a passion to learn and expand their current skill set.

Please email your cover letter and resume to Dr. Rebecca Kramer at rebeccakramer@keswickequineclinic.com

Skills and Qualifications
-Skilled and safe horse handling abilities.
-Strong interpersonal and communication skills.
-Attention to detail and great organizational abilities.
-Willingness to learn new skills and techniques.
-Veterinary technician license a plus, but not required.
-Ability to work long hours.

Veterinary Assistant Responsibilities
*Experience in the following areas is preferred, but not required. On the job training will be provided.
-Assist veterinarians on farm calls
-restrain horses for exams and procedures (physical exams, dental floats, joint injections, etc.).
-patient preparation for procedures: clipping and scrubbing of surgical and injection sites.
-jog and lunge horses for lameness exams.
-Assist veterinarians with diagnostics and maintain diagnostic equipment: radiology, ultrasound, gastroscopy/endoscopy, power floats, and shockwave machine.
-Perform laboratory diagnostics (additional training in this area available for motivated applicants).
-Run CBCs via Abaxis analyzer and Chemistry panels via Idexx analyzer.
-Fecal egg counts, in-house cytology (uterine, skin, corneal, etc.) and culture.
-Stock ambulatory vehicles with medical supplies and assist with maintaining an accurate clinic inventory.

Benefits
Includes salary commensurate with experience. Paid vacation and sick leave after 6 months of employment; paid holidays. 100% of health care premiums paid by Keswick Equine Clinic. Eligibility for simple IRA retirement plan after one year.










THANK YOU TO OUR SPONSORS!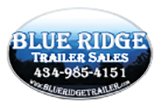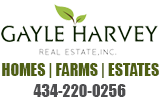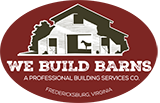 RECENT GREEN PAGES!