Two Lovely Roosters in Need of Their own Flocks!
Date Added: 6/4/2021
Posted By: Olivia Moretti
Email Address: Click here to show email
olimor3771(at)gmail.com
I have two Black Tailed White Japanese Bantam roosters that are in need of a good home. They are around two years old and are incredibly docile. They have been kept separate from the rest of my flock for some time, but seeing as we have another more dominant rooster and larger hens that will pick on them, we are looking to find them a flock of their own. Seeing as they have been kept separate, they have been handled very frequently and tolerate being held. One of the roosters had gotten into a tussle and had a punctured eye that has been treated with terramycin, but seems to have some damage (cloudy, slightly sunken) that doesn't bother him at all. These roosters are very lovely and would be a perfect fit for a family looking for a rooster that will be good with their kids or maybe even be used in the show ring or for expanding your own flock.






THANK YOU TO OUR SPONSORS!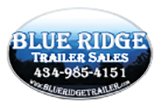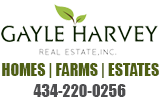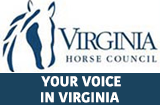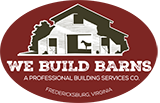 RECENT GREEN PAGES!
Whistfulpony Dressage
Leesburg: Horse boarding with personalized care, limited number of boarders to ensure ... Read More
Gossard's Custom Fence
Sharpsburg ,MD: https://m.facebook.com/Gossards-Custom-Fence-159449420744514/



4 ... Read More
Hidden Creek Stables
Copper Hill ,VA: Located 15 minutes from Cave Spring and 30 minutes from Christiansburg, ... Read More
Shane's H/V
Harrisonburg: Shane's H / V is a family owned western wear and tack store located inside ... Read More
Dakota's Tack and Saddles
GROTTOES: Dakota's Tack and Saddles is a mobile tack trailer.
Primarily set ... Read More
Kim Yotko-Realtor
Lake Frederick,VA: Specializing in Equestrian properties.

https://www.facebook.com/Kim-Yotko-Realtor-108865024900103... Read More
Living Traditional Arts
Barboursville,VA: Your horse's portrait in oil, or chalk, for that matter, or pencil, pen ... Read More
The Roaming Equestrian
Alderson: Leave your home, farm, and/or pets with a trusted caretaker! With over ... Read More