Listed in: Barn, Stable & Arena Construction , Breeding & Sales-Horses & Ponies , Feed, Hay, & Bedding , Informational Sites , Other , Services & Products , Transportation, Trucks & Trailers

Weese Paso Fino Farm [Manure Removal * Shavings/Sawdust Del. * Farm Services] [ MAP ]
10635 Fox Plantation Lane
Bealeton, VA 22712
Contact Person: Randy & Janet Weese
Email Address: Click here to show email

weesepasos(at)msn.com

Phone: 540-439-9337


Manure Removal & Shavings/Sawdust Delivery: Pine

Competitive & Affordably Priced * Convenient * Prompt Reliable Service near Warrenton,Va.

"Can do both in 1 trip: Manure Out & Bedding In"

Our Prices are Competitive with High Customer Satisfaction.

We deliver 2 types of Bedding. We have real Shavings & Fresh, Premium "All Pine" Sawdust. Our Sawdust is from the tree/log to the mill straight into the truck, then unloaded into our cover-all building.

We have vets, farriers, trainers, big & little farms,farmers etc. using our products & services for years!!!

We also have extra product trucked in & out of the area; so that we can have sawdust or shavings readily available.

We do bulk to save horse people money!

We also offer dump trucks & semi tractor trailer load size of shavings or sawdust.

We can deliver semi-tractor trailer loads of bedding or haul manure out to/from other areas and other states!

We bring to every job Yards of Knowledge in Horses & Farming as we, both was born into the business of bedding and manure, etc!

Complete Manure Removal & Haul Away - No size too Small or too Large... even semi tractor trailer load size. We can do it all & get it done! We bring our tractor with a loader with a dump truck or if needed 2 dump trucks clean up the manure.

We also have Black Gold or Green [Fresh] Compost, Top Soil/Mulch & Wood Chips for Run-In Sheds, play grounds, etc.

Serving Northern Virginia Areas including Fauquier, Culpeper, Loudoun, Clark, Warren, Frederick & Stafford Counties plus the Surrounding Areas including some of Md.& Wv.

Call Randy Weese at 540-439-9337
Weese Paso Fino Farm, LLC.

Colorful Smooth Gaited Paso Finos For Sale. Paso Finos are great for people that have had back, neck, hip injuries, etc. We have Pintos, Bay, Chestnut & Black/White Pinto Stallion.

If we don't have the paso you are looking for; we will help you find the correct paso. Have been in the breed since early 80's!






Click Image to View Larger








THANK YOU TO OUR SPONSORS!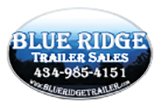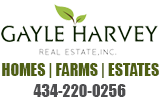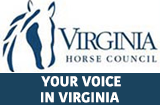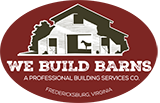 RECENT GREEN PAGES!
Rax Run Eventing
Bluemont: Rax Run Eventing is currently located in Bluemont, VA and also travels ... Read More
Rax Run Eventing
Bluemont: Are you looking for a new boarding facility with wonderful amenities as ... Read More
Horse Transportation Virginia
Blacksburg: Lori Miller has 34 years experience with horses, 17 professionally, as ... Read More
Clark Equestrian Center
Louisa: We are a premier boarding facility located in Louisa, VA just a couple ... Read More
CENTURY 21 ALL-SERVICE
Bedford: Buy or sell Central Virginia HOMES | FARMS | ESTATES... Read More
Harmony Equestrian Center, LLC
Fincastle: We are a family oriented equestrian center that focuses on horsemanship ... Read More
Cloverleaf Equine Center
Clifton: Cloverleaf Equine Center, at O'Shaughnessy Farm, is a nonprofit 501(c)(3) ... Read More
Fair Winds & Following Bees Farm LLC
Nokesville: Full board: $575 per month includes hay, feed, bedding, daily stall clean, ... Read More