Listed in: Farriers

The Natural Farrier- Carner Equine Podiatry [ MAP ]
1584 Kents Mill Rd
Louisa, VA 23123
Contact Person: Shannon Carner
Email Address: Click here to show email

drhoof(at)live.com

Website: http://www.NaturalFarrier.com
Phone: 1-434-906-3607


www.NaturalFarrier.com

Find us on Facebook, search "The Natural Farrier"

Get better hooves TODAY!

Hi, my name is Shannon Carner, DAEP (degreed equine Podiatrist)and I am a natural hoof care practitioner and offer an array of services including:

Not just another trim- I am a degreed podiatrist, helping your horses put a better hoof forward. I can help your horse overcome chronic lameness, underrun heels and more. "If you think your horses hooves don't look good, you're probably right."

Rubber horseshoes-
A GREAT asset to horses that need a lighter shoe. Dramatically reduces strain on tendons and joints. Helps with arthritic horses, navicular and most lameness issues. Can be nailed on, glued on, or used with Equisocks.

Equisocks Natural Hoof Wear:
Looks like vetwrap, activates in water, and forms a 'boot' that lasts for up to 5 weeks! Great for founder, sore feet or to secure a loose shoe!

Natural Hoof Trimming:
Visit my website: www.NaturalFarrier.com or Facebook "The Natural Farrier" I offer FREE hoofcare videos, advice and more!
Learn more at www.NaturalFarrier.com




Click Image to View Larger












THANK YOU TO OUR SPONSORS!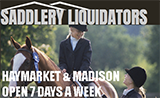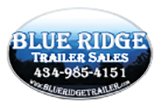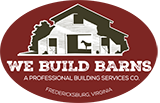 RECENT GREEN PAGES!