Listed in: Instructions & Training

The Pony Cafe [ MAP ]
PO Box 669
Keswick, VA 22947
Contact Person: The Pony Cafe
Email Address: Click here to show email

theponycafe(at)yahoo.com

Website: http://www.theponycafe.com
Phone: 434-977-7365


The Pace Program of Musical Horsemanship is a training and teaching method that has been developed over ten years of research, after 25 years experience with teaching and training.Our site is theponycafe.com, where there is updates on teaching and camps. Please visit our newest "musical test" You Tube at: http://www.youtube.com/watch?v=JUX0GVFAvBY
You can find information on our lesson and camp programs by going to our site at www.theponycafe.com
We have our young rider "experimenting" reactions to music from the already trained (only using this method!) young green ponies and horses. To do this properly, we decided to give the rider only a belt, and ride without tack to acquire the reactions when cued with music...we are not recommending this to those to try, not working with this method...**the rider had no preparation, and had not ridden without tack with any of the horses previously**. This is only a small part of this amazing program. None of the horses or ponies in the video are over 5yrs.
We are located in Keswick, and teach students, and train young horses and ponies and have a special program for those that are timid.We have an ongoing lesson program as well.
We offer clinics at this farm, as scheduled on the calendar on this site. Please call for additional information, times and dates of upcoming events. Our DVD series will work with trailering issues, the young horse and pony, young riders, older beginners, and the benefits of using music to work with problem equine.Whether a western rider, competitive jumper rider or hunter rider, dressage, or reining, this is a great asset to your own working regimine.




Click Image to View Larger






















THANK YOU TO OUR SPONSORS!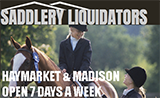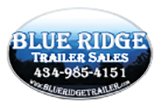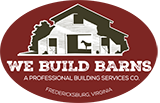 RECENT GREEN PAGES!