Listed in: Boarding

Silver Star Farm [ MAP ]
9510 Robert E. Lee Dr.
Spotsylvania, VA 22551
Contact Person: Marsha Carter
Email Address: Click here to show email

silverstarfarmonline(at)yahoo.com

Website: http://www.silverstarfarmonline.com
Phone: (540)972-0966


Silver Star Farm is a rustic barn nestled in the heart of Spotsylvania County. Its location is convenient to area shows and trails. Just a short trip down the road and you can be at a show or riding the trails of Lake Anna. Better yet you can take part in local schooling shows right at the barn where you can earn points in several Va Horse Club schooling show point programs. We may not be the fanciest or newest boarding facility in the area, but what we do offer is peace of mind that your horse will get the best care possible. Young, old, big or small we can take care of them all. Stop by and see us.

Silver Star Farm is conveniently located in Spotsylvania County and offers a:
120ft x 240ft lighted outdoor ring,
a 60ft Round Pen, spacious 12x16 stalls,
2 private turn-out paddocks for 2-3 horses,
and 2 large pastures for group turn turnout!

Outside instructors/trainers are welcome at SSF!

You are welcome to use your own Farrier and/or vet, or use ours and split farm call cost!

Along with horse boarding, Silver Star offers sales and an annual show series(See Horse Show page for more info.).

Full Care Stall Board: $350/per horse/per month
Includes (but not limited to) the following:
*Daily Turnout
*Stalls Cleaned Daily
*Hay, Grain, and Water Daily. Horses are fed to their individual needs.
*Supplements given if needed, horse owners are responsible for supplying any and all supplements or medications.
* Blanketing, blankets must be provided by owner.


Partial Care Stall Board: $250 a month
Includes(but not limited to) the following:
Same as Full Care except owner is 100% responsible for providing ALL hay and grain for their horse(s), we provide all the care, labor, and storage space!
*Grain should be delivered every two weeks regardless if horse is out.
*Hay should be delivered monthly.
Turnout Info.:
Currently only offering group turnout, as ALL private turnout is full/in use.

Winter turnout(Nov.- March): Out during the day, in at night.
Summer turnout(April - Oct.): In during the day and out at night.

**NOTE** If the weather is mild and comfortable the horses will be turned out 24/7, unless otherwise instructed by horse owner**

Please contact us for more info or to schedule an appointment to visit the farm.
Limited Field Board: $250 a month.
* Hay and grain daily
* Fresh water access
* Blanketing (if blankets are provided by owner)
* Supplements/medications given, if provided by owner.

*Note field boarders are out 24/7 year round. Special arrangements can be made for show prep, need to be stalled for bad weather, and/or injury/illness recovery. Boarder(s) will be charged a daily stall rate.






Click Image to View Larger






















THANK YOU TO OUR SPONSORS!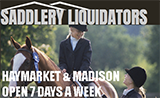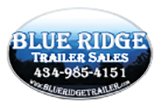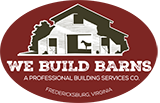 RECENT GREEN PAGES!