Listed in: Instructions & Training

Bellevista Farm, Hernholm Horsemaster System [ MAP ]
6205 park terrace
alexandria, VA 22310
Contact Person: cynthia hernholm
Email Address: Click here to show email

cynthia_h239(at)comcast.net

Website: http://www.facebook.com/pages/HERNHOLM-HORSEMASTER-SYSTEM/106346439404543?ref=sgm
Phone: 443-406-2920


Hernholm HorseMaster System is based on 27 yrs experience/study with the masters of the Equestrian world and my own close connection to horses formed through Cynthia's 5th generation active horseman/woman mainly EUROPEAN famly .England/Wales, Versailles France, & Sweden/Germany. Methods/or coaching from George Morris, Margie Goldstein-Engle, Peter Leone, de Nemethy, Columbian Equestrian team, Anthony Paalman, the meticulous Foxcroft School/Middleburg VA, Hungarian/Peyton method of Classical dressage/historic Upperville VA,Linda Tellington-Jones,Sylvia Loch,Richard Maxwell,German Equestrian Team,Linda Zang, Natural Horsemanship trainers Clinton Anderson, Dennis Reis,and dozens more enables Cynthia to teach you and your horse to the highest levels or classically consistent enjoyment riding your horse. HHS can train away bad habits like bucking,rearing,bolting,balking,won't tie, refusing, off course, rails down,no confidence, inconsistent pace, off the bit, head tossing, etc

you can ride a correct dressage test,
you can have your horse stay on the bit and aids,
you can win over fences from 2' to 7' Cynthia has done it and will teach you how
size doesn't matter,trained 15.1 TB mare to jump 6'3"

no more refusals, missed distances, missed lead changes, rails down, no more time faults,too slow jump-offs-- learn to nail the inside options

all the hard stuff is made easy with these time and again proven methods and includes important often left out teachings of proper training schedules, fitness, nutrition, advanced shoeing, and peaking on the big day for the big win, also extensive natural horsemnship/round pen experience.
contact Hernholm HorseMaster System (HHS) today for your free 1/2 hour personal consultation

serving Northern Virginia, Maryland, Southern PA & NJ
443-406-2920 Skype internet number
if you can please download Skype

always available a nice selection of quality hunters,pony hunters, jumpers, EQ, and dressage horses for sale, prospects to made champions, all sizes





Click Image to View Larger














THANK YOU TO OUR SPONSORS!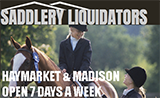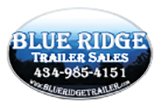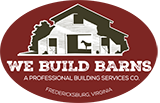 RECENT GREEN PAGES!