Listed in: Boarding , Breeding & Sales-Horses & Ponies , Equestrian Centers & Venues , Equine Schools and Educational Programs , Instructions & Training , Training

Windchase [ MAP ]
36502 Kidwell Road
Hillsboro, VA 20132
Contact Person: Phyllis Dawson
Email Address: Click here to show email

pwindchase73(at)gmail.com

Website: http://www.teamwindchase.com/
Phone: 540/668-6548, 540/668-6024


Eventing Stable in Hillsboro, VA - Boarding, Training, Sales.

Windchase is a complete Boarding, Training and Eventing Stable owned and operated by International Event rider Phyllis Dawson. It is situated on 267 acres in the beautiful western Loudoun County countryside, in the Blue Ridge Mountains. Riders and horses of all disciplines are welcome. We also specialize in horse sales, training, teaching and have an excellent working student program.

We are located in the heart of Virginia eventing and hunt country in Area II, with USEA Events within an hour's drive almost every weekend throughout most of the year.
The facilities at Windchase include:
267 scenic acres in the beautiful western Loudoun County countryside, protected in a Conservation Easement.
Quality Stabling for 46 horses.
Indoor Arena 66 x 200 feet, with lights, windows, sand and rubber footing, and dist control sprinkling system.
Large outdoor sand and rubber arena, 200 x 210 feet, with jumps and dressage arena.
Large outdoor dressage arena with sand and rubber footing, as well as an outdoor grass dressage arena.
Extensive cross-country courses - Pre-novice through Intermediate levels, with water complex, ditches and banks.
Over 250 XC jumps in 5 separate schooling areas.
Large turnout pastures and also small individual turnout paddocks.
Outstanding standard of care for all horses, by knowledgeable experienced horsepeople.

Horses boarded at Windchase range from weekend pleasure horses to Advanced level event horses in full training. We have a terrific staff, and pride ourselves on the excellent care that all of the horses receive. We offer top level training for both the horse and the rider, and have an excellent Working Student program for aspiring Eventers. International Event rider Phyllis Dawson offers top class training for horses and riders of all levels. If you wish to send your horse for training, we will customize a program for you and your horse's needs, whether it is a short-term tune-up or an extensive training program.
Phyllis is certified as a Level IV instructor in the United States Eventing Association's Instructor's Certification Program, and is also a member of the ICP Faculty. Phyllis is assisted by barn manager and dressage trainer Jineen Reed, and by assistant trainer, four-star Eventer and Level III certified ICP instructor Ciondy Anderson-Blank.
We always have a really nice selection of horses for sale, from green prospects to experienced Eventers.
Windchase is located in the Blue Ridge Mountains near Hillsboro, Virginia. Located about 25 minutes northwest of Leesburg, VA, it is convenient to the Washington, DC area. It is approximately a half-hour from Dulles Airport, Middleburg, VA, Frederick, MD, and Charles Town, WV.

Visit www.teamwindchase.com for more information about Windchase.
Contact me directly at Pwindchase73@gmail.com.
Phyllis Dawson, Windchase, Hillsboro, VA
(540) 668-6548 home, (540) 668-6024 stable, 540-454-3834 cell
E-mail: Pwindchase73@gmail.com.




Click Image to View Larger






























THANK YOU TO OUR SPONSORS!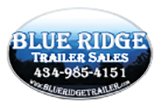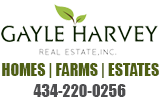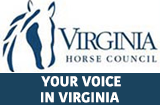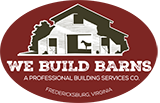 RECENT GREEN PAGES!