Listed in: Alternative Therapies , Services & Products

UnCommon Touch [ MAP ]
742 South Poes Road
Amissville, VA 20106
Contact Person: Ingrid Oliphant
Email Address: Click here to show email

ingrdo(at)gmail.com

Website: http://www.uncommontouch.info
Phone: 540-316-8034


The work I do with animals and humans is very similar. I work intuitively, sometimes with a focus on a particular issue—injury, illness, emotions. Other times, I just get out of the way and let the energy work its magic. There is no modality or methodology. I just bring a Gift that effects mind, body and spirit in miraculous ways.

A key difference when working with animals is communication. Humans, generally speaking, have a pretty good grasp of what's going on with them and can share verbally. With horses and other four-legged friends, things are a little different. Human companions can share with me a veterinarian's diagnosis or describe symptoms. Sometimes they are right but, again, generally speaking, that's not the entire picture. So, when working with animals I listen. I'm not an 'animal communicator' in the sense that most people presume one to be. I just 'listen' with all of my senses and allow an animal's response to me and the energy guide how I move and breathe.

There are those who attempt to explain how the energy works. The truth is, no one knows. In my case, the only thing I know is that it does work. It works on dramatically shortening recovery time after acute injury; elimination of chronic injury and illness; emotional & physical trauma; behavioral issues for which no one else has found solutions. I can't explain it and don't go looking for the how or why. I just watch lame and wild horses transform into healthy, happy, active creatures. I see paralyzed pooches wag, walk and otherwise be hale and hearty.

The fee for animal work (including distance healing) is $85 for one hour.

For testimonials, please go to: http://www.uncommontouch.info/UnCommonTouch.com/Animal_Work.html




Click Image to View Larger






THANK YOU TO OUR SPONSORS!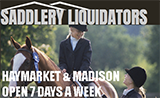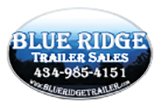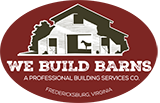 RECENT GREEN PAGES!