Listed in: Other
Marketing and PR Services for Your Local Barn [ MAP ]
4414 Newport Ave
Norfolk, VA 23508
Contact Person: Blair Barbieri
Email Address: Click here to show email
blair(at)secondcourseconsignments.com
Website: http://SecondCourseConsignments.com
Phone: 908-797-8750

"A" Circuit Experience for Your Local Barn's PR and Marketing Needs

Is your barn looking for a little recognition for all of the successes in the show ring? Are you wondering how to get your name out there in the industry to attract more clients? If the answer is yes, then I can help. Blair Barbieri, owner and operator of Second Course Consignments, is offering her expertise in public relations and marketing for clients in the equine industry.

Many local barns do not have the time or money to fund a full scale public relations and marketing campaign. But that doesn't mean you have to be shut out from the recognition the top of the line stables receive from the industry's media.

No job is too big or too small. I will customize a package that works for all.

Here's just a sampling of what I can offer:

Press releases
Ad design
Ad placement
Website design
Logo design
Posters (perfect for announcing those horses and ponies offered for sale)
Stall cards
Newsletters
Highlight reels
Video and photo memory montages (a perfect way to remember your barn's successful season)
Photo editing
Video editing
Social Media
Public relations and marketing consulting

I've worked for one of the most prominent public relations and marketing firms in the equine industry, where I served clients such as Pfizer Animal Health, Freedom Health, Outback Trading Company, Leather Goods of Spain, Ryerss Home for the Aged Equine and more. I also was a small-town newspaper reporter and currently work with the media on a daily basis. Let me use my "A" Circuit experience to help make your local barn shine! E-mail blair@secondcourseconsignments.com to get started!


THANK YOU TO OUR SPONSORS!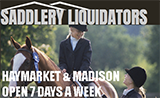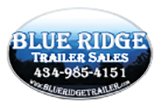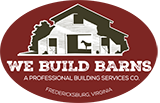 RECENT GREEN PAGES!