Listed in: Veterinarian Svcs

Total Equine Veterinary Associates (Drs Jay Joyce and Sallie Hyman) [ MAP ]
41793 Tutt Lane
Leesburg, VA 20176
Contact Person: Jay Joyce, DVM
Email Address: Click here to show email

info(at)totalequinevets.com

Website: http://www.totalequinevets.com
Phone: 703 505 2320


Total Equine Veterinary Associates (TEVA) is a full service mobile equine veterinary practice and also offers vaccinations to your barn cats and dogs.

TEVA's goal is to provide individualized preventative care for each horse, based on the horse's needs, and the desire of their owner. TEVA strides to offer competitive pricing on all services and medications. Some of the services we provide are listed below.

* Spring and Fall Vaccinations
* Deworming/Parasite Counseling
* Geriatric Care and Active Senior Care
* Lymne Vaccinations and Testing
* Endoscopy and Upper Airway Evaluation
* Lameness
* Osphos
* Tildren Injection
* Dentistry
* Pre-Purchase Exams
* Reproduction
* Farrier Consultations
* Acupuncture
* EL2 Lameness Locator
* Shockwave
* Gastric Care
* Dermatology
* Wound Care
* Emergency 24/7

** WE NO LONGER CHARGE EMERGENCY FEES. **

We offer Annual Wellness Memberships that provide optimal care to your horse(s). The annual Wellness Membership bundles, at a significant discount, preventative care including dentals, blood work and analysis, and parasite egg counts (fecal examination) for each enrolled horse. Enrolled horses will have an overall reduction in general and emergency health care costs, similar to human preventative medicine. Additionally, your enrolled horse will receive a 10% discount on all other equine services. (exluding medicine and dewormer).

We aim to promote long-term relationships with our clients and patients through our excellent service and care.

Visit our website for more helpful information or friend us on Facebook to see what's new in our practice.




Click Image to View Larger




THANK YOU TO OUR SPONSORS!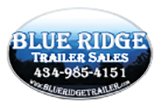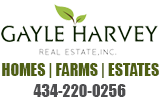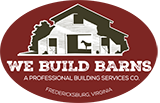 RECENT GREEN PAGES!