Listed in: Instructions & Training

Alivio School of The Art of Horsemanship [ MAP ]
13290 Norsire Lane
Lovettesville , VA 20180
Contact Person: Tina Ann Legno-Cope
Email Address: Click here to show email

aliviofarm(at)gmail.com

Website: http://www.aliviofarm.com
Phone: 5715777447


Riding and Horsemanship Instruction
Dedicated to the Art of Classical Horsemanship

Riding Instruction on Our Horses
- All ages and experience levels
- Basic fundamentals to advanced techniques
- Any discipline: dressage, eventing, western
- Well-trained school horses provided

Rider Training on Your Horse
- On-site training at your farm
- Evaluating and identifying problem areas
- Tailoring programs for your particular needs
- Improving skills on the ground and under saddle

Training Your Horses
- Solving balance and behavior issues
- Starting young horses under saddle
- Developing cooperation and trust
- Reducing resistance and tension

No matter what your experience level or preferred discipline, your
riding skills, abilities, and enjoyment will be improved through
classical training.

Based on the timeless work of Nuno Oliveira, the key to classical
training is BALANCE: you will increase trust and cooperation in your
horse by decreasing tension and resistance caused by imbalance.

When you create this balance, your horse will be more relaxed,
comfortable, and motivated to work with you to accomplish any goal.




Click Image to View Larger
























THANK YOU TO OUR SPONSORS!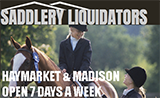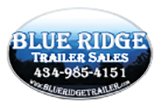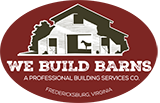 RECENT GREEN PAGES!