Listed in: Boarding , Equestrian Centers & Venues , Equine Schools and Educational Programs , Instructions & Training , Training

Hill Top Stables at Hunter's Meadow Farm [ MAP ]
10018 Leavells Road
Fredericksburg, VA 22407
Contact Person: Kathairne Tharp
Email Address: Click here to show email

hilltopstablestharp(at)yahoo.com

Website: http://https://sites.google.com/site/hilltopstableshmf/
Phone: 540-847-3078


Hill Top Stables (KAT, LLC) Philosophy & Goals:

At Hill Top Stables in Spotsylvania Virginia, we believe that children and adults will capture their talent of working as an individual and as a team, while having fun learning and acquiring skills to unlock the gate to a field of equine knowledge. Our second goal is providing a safe, nurturing and fun learning environment for our students. The trainers and instructors at Hill Top Stables (KAT,LLC) individualize the training programs for your horse and our students. Our philosophy is that we are all individuals and as individuals we learn in our own way and pace. Thinking outside the box is a method that we take pride in and will provide a well rounded learning program for our clients and their horses.


"It's not about the ribbon, it's about the ride. Remember riding is an individual as well as a team sport."

—Katharine Tharp


This is the motto at HTS! You will hear it come out of your team member's and instructor's mouths constantly.


Hill Top Stables offers small group and private lessons for beginners to the advanced level rider of all ages. Hill Top Stables also offers stall and field board as well as training for your horse/pony.

For more information on lesson packages and training please call Katharine Tharp (Owner/Instructor /Trainer) at 540-847-3078 or Kerianne Manipole (Assistant Instructor/Trainer) at 540-656-8480.

You may also visit Hill Top Stables on Facebook.




Click Image to View Larger




THANK YOU TO OUR SPONSORS!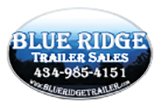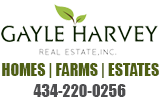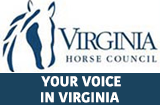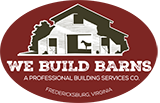 RECENT GREEN PAGES!
Whistfulpony Dressage
Leesburg: Horse boarding with personalized care, limited number of boarders to ensure ... Read More
Gossard's Custom Fence
Sharpsburg ,MD: https://m.facebook.com/Gossards-Custom-Fence-159449420744514/



4 ... Read More
Hidden Creek Stables
Copper Hill ,VA: Located 15 minutes from Cave Spring and 30 minutes from Christiansburg, ... Read More
Shane's H/V
Harrisonburg: Shane's H / V is a family owned western wear and tack store located inside ... Read More
Dakota's Tack and Saddles
GROTTOES: Dakota's Tack and Saddles is a mobile tack trailer.
Primarily set ... Read More
Kim Yotko-Realtor
Lake Frederick,VA: Specializing in Equestrian properties.

https://www.facebook.com/Kim-Yotko-Realtor-108865024900103... Read More
Living Traditional Arts
Barboursville,VA: Your horse's portrait in oil, or chalk, for that matter, or pencil, pen ... Read More
The Roaming Equestrian
Alderson: Leave your home, farm, and/or pets with a trusted caretaker! With over ... Read More