Listed in: Barn, Stable & Arena Construction , Services & Products
Rubber Mulch Is Us LLC
Spotsylvania, VA 22553-1860
Contact Person: Jesse Clear
Email Address: Click here to show email
rufusduff(at)aol.com
Website: http://www.rubbermulchisus.com/Equestrian_gallery3.html
Phone: 540-846-5198

Rubber Mulch Is Us LLC of Spotsylvania County, Virginia offers equestrian footing and other fine recycled rubber products.
.
♦ We operate from coast-to-coast, with sources and clients nationwide. A Veteran-owned company, we are a registered Federal civilian (CCR) and Defense Department contractor (CAGE), and Virginia Commonwealth contractor (eVA/SWaM). We provide superior equestrian products for a broad range of horse lovers. You'll find our pricing to be lowest in the market . . . without exception. Our ™bramded footing is of the highest quality from the finest American and Canadian manufacturers. It comes in standard Black-Natural and an array of custom-colors, and with an array of delivery options.
.
♦ Our equestrian rubber footing, mixed 50/50 with coarse sand, is the Safest Footing for your horses. Its embedded fiber content allows the absorption of just enough ambient moisture to suppress equine allergenics -- dust, mold, fungus spores, insect mites, pollen, etc.
♦ Rubber footing arena surfaces COMPRESS (which your horses will love!) but never COMPACT (primary cause of foot/ankle injury).
♦ Our footings are guaranteed non-toxic to animals, non-flammable and 99.9% wire-free.
♦ Equestrian Rubber Footing needs no replacement -- normal maintenance is accomplished by occasional raking and water washdown. It provides excellent traction, allows immediate drainage, and will not freeze or become slippery.
♦ Rubber surfacing is a one-time investment in a Permanent Capital Asset -- not a continuing drain on your operating budget.
♦ Please check out these facts with your veterinarian and farrier.
THANK YOU TO OUR SPONSORS!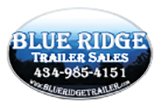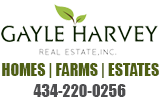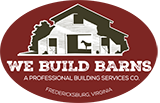 RECENT GREEN PAGES!