Listed in: Instructions & Training , Jumps , Trail Rides , Training

Whisper Training
Gainesville, VA 20155
Contact Person: Rebekah
Email Address: Click here to show email

whispertraining(at)yahoo.com

Website: http://www.whispertraining.net


NOTE: DUE TO THE PANDEMIC I AM ONLY OFFERING VIDEO COACHING SERVICES AT THIS TIME...NO IN PERSON TRAINING SESSIONS OR LESSONS.

Head over to www.whispertraining.net for more details on what I offer and what kinds of things I can help you with or to book a session! Have questions? Send me a message and lets chat!

Whisper Training offers video coaching, beginner through advanced riding lessons (on my horses or yours), and foundation training for young, un-started, and "problem" horses, using a combination of gentle natural horsemanship methods, equine psychology, and Classical Dressage principles to help you create the partnership of your dreams with healthy biomechanics.

It's vitally important to have at least a basic understanding of dressage principles regardless of whether you ride english or western or if your main focus is on trail riding; teaching your horse to move correctly and become strong, balanced, and flexible is crucial to keeping them healthy and sound for years to come, making it easier for them to carry you, and making riding much smoother and more comfortable for both of you.

Many students find video coaching just as valuable or even more valuable as in person lessons due to the ability to watch and re-watch their video with my voice-over feedback and notes and see what they actually look like while communicating with or riding their equine partner.

So many students find actually watching themselves riding or playing with their horses to be a complete revelation. They see things they are doing or not doing that they weren't even aware of and it allows them to track improvement over time and become aware of bad habits so they can be fixed.

It also allows you to truly focus on learning and absorbing information when you re-watch your session, since you are at home in a relaxed environment and not trying to also manage your horse right in the moment.

I can teach you to communicate with horses in their natural language and become an expert at reading body language so you can truly understand your horse and have stress free and fun riding and training sessions. Learn how to motivate and inspire your horse to WANT to do things for you and want to participate as a partner in the riding or training session, so that they enjoy it as much as you do. I can also help you improve your riding skills to become the balanced, sensitive, effective rider your horse has dreamed of.

Once you have a relationship with your horse, once you have a horse that wants to be with you and wants to do things for you, then no goal is un-achievable, no dream is too big. The sky is the limit to what you can do!

**I am not affiliated with the Parelli Corporation in any way except as a student.





Click Image to View Larger






























THANK YOU TO OUR SPONSORS!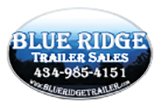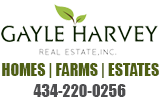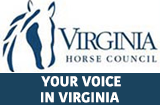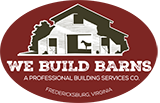 RECENT GREEN PAGES!