Listed in: Instructions & Training

Ms. Shelley's Pony School [ MAP ]
131 Allegheny Ridge Lane
Berryville, VA 22611
Contact Person: Shelley Bloodworth
Email Address: Click here to show email

msshelleysponyschool(at)gmail.com

Website: http://www.msshelleysponyschool.com
Phone: 304-725-7541


Pony School is offered in sessions consisting of four one-hour "parent and child" classes. Each class includes stories, songs, hands-on activities, a horse lesson, a craft/manipulative, and a short riding lesson. Children learn a wide range of information about ponies/horses, have fun, become more confident and comfortable around ponies, and gradually learn to control the pony at the walk. This is an ideal program for small children who are fearful around large animals, but will also provide enough hands-on time to please children more eager to interact with the horses.

Some specific topics that may be covered include:
• What do horses eat?
• How do horses tell us how they are feeling?
• How do we take care of horses?
• What do horses like to do?
• How do we tell the horses what we want them to do?
• What makes horses happy and healthy?
• How do we keep horses clean and shiny?
• What kinds of equipment do we need to ride?
• What colors are the horses and how do we tell who's who?
• How do we talk our parents into buying us a pony? Okay, not really : )

Sessions begin at the start of each month. Each 4-week session costs $50. There is a sibling discount of $10 off the second enrollment fee when both children are enrolled for the same session. Helmets will be provided, but parents may want to consider purchasing one for their child if they have concerns about sharing helmets. Helmets will be required when children are on the pony. Parents should keep in mind that children will probably get dirty (maybe very dirty!) at Pony School and should remember this when dressing their child. Children will need to wear long pants and closed-toe shoes. Because of the types of activities involved, and the inherent risks of having small children around horses, an adult should be present at all times with each child.

The classes take place at Evergreen Farm in Berryville, VA and Majestic Reins Stables in Shenandoah Junction, WV (more info on the facilities and directions at www.evergreenfarm.info and www.majesticreinsstable.com). If you have any additional questions or would like to inquire about available times, please feel free to contact Ms. Shelley at 304-725-7541 or msshelleysponyschool@gmail.com. I look forward to meeting you and your child!





Click Image to View Larger












THANK YOU TO OUR SPONSORS!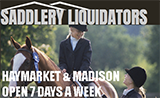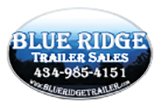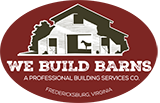 RECENT GREEN PAGES!