Listed in: Alternative Therapies

~N~ TOUCH Equine and Canine Massage Therapy [ MAP ]
1360 Riverside Dr
New Kent/ Lanexa/ Williamsburg, VA 23089
Contact Person: Tracey Leftwich
Email Address: Click here to show email

zxfire(at)aol.com or tracey(at)firemansrunfarm.com

Phone: 757 876 7705


~N~Touch massage therapy is dedicated to helping our best friends, our horses and our dogs! If you have ever had a massage then you know how great it feels


Description

In all my years on this earth, I never dreamed I would be where I' am right now. I have a huge love of animals and I have always hated to see them suffer. Whether it was an injury or suffering at the hands of man.
I have trained horses the better part of 30 yrs. I always knew there was something more to offer our training horses but could never put my finger on it. Then one day I was rubbing down a horse and he felt knotted up in his back and hind quarters. I then started to rub him down with a form of massage.
He improved and was very happy after training and waited patiently for a rub down after his work.
So at that point I have used this on just about all the horses that I have handled.
Did I know what I was really doing...NO. But it made the horses happy and easier to handle. Just this past April 2014 I made my dreams come true and enrolled in the Equissage massage therapy certification course for Equine and /Canine therapy.
This is where I met an awesome woman by the name of Mary Schreiber. My mentor and instructor. My life has changed since that first day in Mary's classroom in the basement of her farm house in Roundhill Va. We are friends and I still enjoy out little conversations when time permits! I want to thank her for all the confidence she gave me through my time spent there! I will always keep her dear to my heart! Now as Mary said" I have a dream to massage every horse in the world just once....so that each might be favored with the release from pain that any good massage is capable of bringing to the body" So we will massage on!!!!

The Benefits of massage.
Equine sports massage therapy is a non-invasive therapy that aids in the total health of your horse. Your horse's body weight is 60% muscle thus tension and tightening in any part of your horse's body reduces the effectiveness of the whole body.

The benefits of an equine sports massage are many. Circulation is improved, thus promoting more rapid healing of injuries. Muscle tone is enhanced and range of motion is increased. Muscle spasms are eased and tension is relieved. Stimulates circulation in the lymphatic system thus hastening the elimination of waste products and other toxins. Connective tissue is lengthened thus preventing the formation of adhesions. Disposition can also improve.

Compression is the stroke that separates sports massage from other types of massage. When muscle is compressed against the bone, the muscle fibers spread apart. This action frees the restrictions and adhesions in the muscle and allows the blood supply to flow easily into the muscle. The increased blood flow carries oxygen and nutrients to the muscle and aids in removing metabolic waste. Compression is used to break up adhesions in the bellies of the muscle.

An equine sports massage is non-discriminatory. All equine breeds and all disciplines will benefit.
•Maintains the entire body in better physical condition
•Aids in preventing injuries and loss of mobility
•Boosts athletic performance and endurance
•Restores mobility to injured muscle tissue
•Extends the good health and overall life of the horse's athletic career
If your horse is also currently having Chiropractic work done, follow up with Sports massage, even if you fix a skeletal issue, you still have to retrain and work the muscles so the horse can benefit fully from the Chiropractic work performed.

Call or Email today for an appointment. (757) 876-7705
tracey@firemansrunfarm.com use ( Sports Massage Appt) in the Header in case it goes to Spam mail. Thank you for your interest in E&C Massage Therapy.




Click Image to View Larger












THANK YOU TO OUR SPONSORS!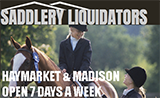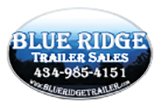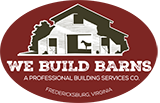 RECENT GREEN PAGES!