Listed in: Boarding

Mae Belle Hall Stables, LLC [ MAP ]
933 Stover Shop Rd
Churcvhille, VA 24421
Contact Person: Hillary Morris
Email Address: Click here to show email

hillarymae8(at)gmail.com

Website: http://https://www.facebook.com/Maebellehall/
Phone: 5403140928


Mae-Belle Hall Stables, LLC.

Equine Boarding Facility Open in Churchville VA!

We cater to multiple disciplines and pride ourselves on simply being a place where care and compassion are our priority. We are a barn where people can come and have a safe, friendly environment for their horses and a place to enjoy multiple equine activities!

We offer full care boarding, which includes 1st cutting high quality Timothy orchard grass hay, grain(Nutrena), turn out in large green grass filled paddocks, mineral, stall cleaning with bedding, plus access to all amenities at the barn! Starting @ $500 per month, with multi-horse discounts!

Pasture board includes hay and grain, plus a "hard weather" stall reserved for severe inclement weather.

Post-veterinary procedure care/stall rest: offering care for horses that may be in need of stall rest when owners don't have the facility. An intermediate between hospitalization and going home.
Lay-Overs: If you need a place to stay while on the road, we offer nightly board.

Retirement Care: for those senior equines that need extra care and a stable environment.

Amenities include: arena, round pen, indoor aisle way large enough to ride in, wash stall, indoor shoeing/tacking area, office, two tack room areas, bathroom, 12'x13' well appointed stalls, brand new fencing, barn manager with 15+ years equine experience, EXCELLENT references, and 8 years working as veterinary assistant, access to land for trail riding, and more!

Call Hillary Morris at (540)314-0928 for more information!




Click Image to View Larger








THANK YOU TO OUR SPONSORS!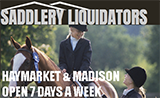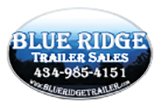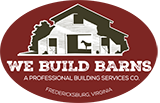 RECENT GREEN PAGES!