Listed in: Artists and Photographers

Jillian Regan Photography, LLC [ MAP ]
Unlisted
Charlottesville, VA 22903
Contact Person: Jillian Regan
Email Address: Click here to show email

jillian(at)jillianreganphotography.com

Website: http://www.jillianreganphotography.com
Phone: (757) 560-7758


As an experienced horseperson and photographer, Equine & Equestrian photography is one of the photography services I offer.

I capture authentic photos, in the moment that visually tell the story without the subjects seeming overly posed or stiff. Check out my website or social media (social links below) to see samples of my work!

www.jillianreganphotography.com

Photography experience specific to equine photography:
• One of my equine photos was included in my gallery exhibit (of 12 photos) at Madison Union Art Galleries at James Madison University in 2011.
• Current equine / equestrian photography project (summer 2017): visually telling the story of the farriers' role in horses hoof care

My horse experience:
• I've been riding since 1997
• My family owned horses from 2000-2011.
• I gained valuable riding skills and equine knowledge from curriculum of the United States Pony Clubs (USPC).
• I was a member of the USPC Crescent Bay Pony Club chapter (based in Chesapeake, VA) from 1997-2008
o My highest rating achieved was a C-1
• Link if you're curious about what C-1 level standards are: https://www.ponyclub.org/ContentDocs/Instruction/Standards/2016%20SOP%20C-1C-2%20Level%20HSE.pdf

• While I do not currently own a horse, I still ride (only about once a week) and plan to own a horse again someday.

• Connect with me:

facebook.com/JillianReganPhotography
instagram.com/jillian_regan_photography
twitter.com/JillReganPhoto
pintrest.com/Jillian_Regan
linkedin.com/JillianReganMPH





Click Image to View Larger






THANK YOU TO OUR SPONSORS!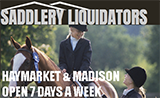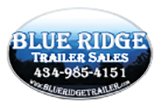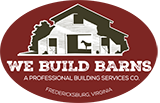 RECENT GREEN PAGES!