Listed in: Boarding , Instructions & Training
Bull Run Stables
Centreville, VA 20120
Contact Person: Tom Richardson
Email Address: Click here to show email
bullrunstables(at)gmail.com
Website: http://BullRunStables.com
Phone: 8433844882

Bull Run Stables is a family run boarding and lesson stable. The farm has been run and managed by my parents for the last thirty years and now myself, Tom Richardson named after my father, and my wife, Kelly, along with our four young children.
Bull Run Stables has 40 acres and is surrounded by park land, we have 17,000 sq ft Indoor arena, and full size lit outdoor arena. We offer Full board and field board. Full care includes 12 x 12 box stalls with rubber mats, grain and hay twice a day. Each horse is led in and led out to eat. Access to tack room, clean boys and girls bath rooms, hot and cold water wash stall. Blanketing is included in full care board and if you supply fly spray or fly masks we will spray or put on / take off fly masks. All horses are turned out in large fields with run in sheds. Field board includes access to trails, run-in buildings with rubber matts, round bales in run-in buildings, heated self waters, grain individually feed, outdoor tac room, lush pastures, and High tension fencing. We also have trailer parking that is free of charge for all.
Please let me know what questions you have or set up a time to come and visit.
THANK YOU TO OUR SPONSORS!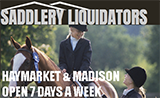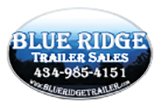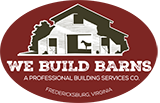 RECENT GREEN PAGES!