Listed in: Instructions & Training

Luke Mclaughlin Dressage [ MAP ]
7511 Gamins Run Drive
Locust Grove,VA, VA 22508
Contact Person: Luke Mclaughlin
Email Address: Click here to show email

mclaughlindressage(at)gmail.com

Website: https://lukemclaughlin2.wixsite.com/mclaughlindressage
Phone: 352-246-0124


I am an experience dressage trainer based in Locust Grove, VA at Hawthorne Farm Equestrian Center. I am available for lessons on and off site. I also offer competition services for dressage shows, clinics on and off site and can assist in selling or acquiring a horse for you. Please see below my experiences, training, and accomplishments, as well as links to my centerline scores, website, and facebook page.



Experience and Training:

I have worked with some of the best in the industry. Having trained at St. Jacques Equestrian, and Valhalla Trakehner Farm, I received a solid foundation in dressage. I then went to LTR Dressage in Dallas, Texas to be an assistant trainer for three years, where I learned the art of competition, as well as to advance my understanding of the subtleties of the sport. To further refine my knowledge of the intricacies of dressage, I moved to Destin, Florida to train under and work for Jodie Kelly. Jodie has been an amazing influence in my riding. My ideas of the suppleness of the horse, the gymnastic work needed to create true collection, and the upper level movements come from my time training with Jodie. I believe every horse can benefit from dressage training, every rider can communicate more easily with their partner, and real connection can be made between every pair. I believe in creating a bond between horse and rider; to create ride-ability in the horse and to develop subtle aids in the rider. I enjoy seeing the progress of a healthy, happy horse, to work transitions, to develop collection, and to train the advanced movements while always keeping a supple topline.



Accomplishments

Multiple top 10 finishes in USDF Horse of the Year rankings

Multiple First place for Breed awards in USDF Horse of the Year rankings

Multiple top 5 finishes at USDF Championships

Alternate for USEF Markell Four Year Old Championship on Finnegan SQF with 7.82

USDF Finals Third Level 10th place on Lili Marlene

Multiple High Point Championships at competitions across the country



For more information about pricing and availability please email mclaughlindressage@gmail.com or call at 352-246-0124. Thank you and I look forward to meeting you and your horse!



Centerline scores: https://www.centerlinescores.com/rider/D5Z2V



Website: https://lukemclaughlin2.wixsite.com/mclaughlindressage



Facebook page: https://www.facebook.com/luke.mclaughlin2






Click Image to View Larger














THANK YOU TO OUR SPONSORS!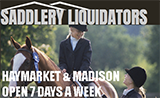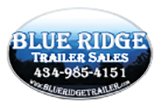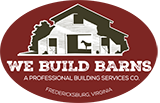 RECENT GREEN PAGES!