Listed in: Alternative Therapies

Total You Health [ MAP ]
4370 Starkey Rd Suite 4A
Roanoke, VA 24018
Contact Person: Linda Bailey
Email Address: Click here to show email

linda(at)totalyouhealth.org

Website: https://www.totalyouhealth.org/
Phone: 5404048858


Total You Health provides a DRUG_FREEE pain relief alternative for horses! It's called Photobiomodulation (PBM, or red light) therapy and is non-toxic, with no side effects, and is FDA-approved!

Being around for over 50 years and highly researched, PBM has had over 4,000 lab studies and 500 clinical trials published using PBM therapy.

Used by world-renowned physio Anna Johnson (British 3-day event team), the O'Connor event team, and ESMT's and veterinarians around the globe, it provides relief of inflammation, pain, and heals wounds quickly.

Here is a testimonial from one of our clients, who owns Bent Tree Farm, home of World Grand Champion carriage driving Fresians and Hackney ponies, "Due to all the research on different modalities of treatment with red-light therapy, I had Linda use this on several competition horses we are training on our farm. We have had her work on tendons behind the knees, stifles, hocks, cervical, SI, as well as stomach ulcers. One horse had extreme stiffness in his neck post vaccine and the treatment had immediate results. What we are seeing is a higher energy level and improved balanced movement for these high trotting horses."

Lastly, here are two video testimonials from medical professionals on the benefits of PBM - https://youtu.be/MLmE8QE27Ew and - https://youtu.be/hC5CTON4G4Q.

Please call for a quote and pricing!




Click Image to View Larger




THANK YOU TO OUR SPONSORS!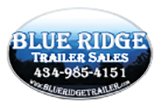 RECENT GREEN PAGES!