Listed in: Boarding

Mar~Li Equestrian
Middleburg, VA 20117
Contact Person: M W


Mar~Li Equestrian is a lovely 6 stall barn with oversized individual matted stalls, hot/cold wash stall, tack room, hayloft and storage, 3 board fence turnout, river sand ring, access to 300 acres of trails on the property and additional ride out through beautiful Orange County Hunt territory. All stalls are matted and have skylights and windows. A client lounge with kitchen, full bathroom facilities, lots of storage, and an outdoor patio with incredible views, is just steps away from the barn. This is also outfitted for emergency overnight healthcare stays or in the case of inclement weather.

We only offer Full Stall Care. We like to think of ourselves as "Assisted Living" for your equine family member. We specialize in the elderly horse (or younger ones with health issues) that cannot simply be turned out for retirement. We administer meds, 2 managed meals per day (more when required) and treat ongoing or chronic issues for one price. We do not believe in nickel and diming you for every service. We have horses with no teeth that need multiple meals of soaked forage, cushings, neurological issues, allergies, eye conditions, skin conditions... We work with a nutritionist and we have the best specialists in various fields at the ready to assist.

Assisted Living for your horse. That's Mar~Li Equestrian.





Click Image to View Larger














THANK YOU TO OUR SPONSORS!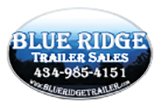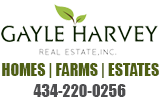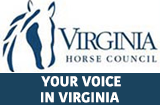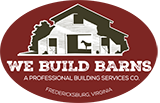 RECENT GREEN PAGES!
CENTURY 21 ALL-SERVICE
Bedford: Buy or sell Central Virginia HOMES | FARMS | ESTATES... Read More
Harmony Equestrian Center, LLC
Fincastle: We are a family oriented equestrian center that focuses on horsemanship ... Read More
Cloverleaf Equine Center
Clifton: Cloverleaf Equine Center, at O'Shaughnessy Farm, is a nonprofit 501(c)(3) ... Read More
Fair Winds & Following Bees Farm LLC
Nokesville: Full board: $575 per month includes hay, feed, bedding, daily stall clean, ... Read More
Be Safe Bracelets
The Plaines: Chad and Stephanie Davis are equine sports medicine veterinarians located ... Read More
Virginia Equine Rehabilitation & Performance Center
Warrenton,VA: We are incredibly excited to be at the forefront of science and technology ... Read More
Davis Equine Sports Medicine
The Plains: At Davis Equine, your equine athlete and companion is our "Life's ... Read More
EQUIMAR
Aldie: We make horses easy to ride. School Masters, training board lessons and ... Read More