Equestrian Home Page for: Rebecca Barber

Active event rider, competed through preliminary/CCI* level. USDF Bronze Medalist. Extensive experience with off the track thoroughbreds. Experience grooming at FEI events including Rolex Kentucky CCI****. Available for lessons, training and consignment.

Horse(s): Why Not (Chacco) - Shares still available for syndication
Disciplines: Eventing & Dresage
Rides for: Trained with and worked for Buck Davidson, Debbie Rodriguez, and Kim Severson
Works for: Assistant Trainer at Dappir Ridge Eventing (Kiki Osbourne)

My Business
Rebecca Barber
2729 CS Farm Road
Free Union VA 22940
Visit my Green Page for Rebecca Barber
My Calendar of Events
10/28/2018: Chapel Springs Farm Horse Trials more >>
Updates
My Classifieds


Help Wanted (Position Open Immediately): Eventing Barn looking for help with chores Saturday and Sundays. We start at 7 and the morning routine typically takes 1-2 hours. Evenings include stalls and takes a bit longer. The right applicant will be reliable, will show up ... more
1
Looking for your next hunt horse, a quiet eventer, or a fun horse to jump around? Chester is an 11 year old, 16'3 hand, unraced thoroughbred gelding who has hunted three seasons with Keswick and has most recently been a whips horse for Farmington. Don't let his age deter ... more
Price $8,000.00
2
Birth Date: 1/1/2000
Height: 16.3 hh
Breed(s): Thoroughbred
Discipline(s): Dressage, Equitation, Eventing, Field Hunter, Hunter Jumper, Jumper, Jumping, Pony Club, Show Jumping
Color(s): Chestnut
Sex: Gelding
*Recently finished on his dressage score, for 4th, in a large open division at the Loudoun Hunt Pony Club Horse Trials.* -- Looking for your next Event, Pony Club, or Hunt horse? Higgins is a 2012 15'3 hand, imported Irish Connemara TB cross gelding; who is ready to find ... more
Price $28,000.00
4
Birth Date: 1/1/2000
Height: 15.3 hh

Sex: Gelding
THANK YOU TO OUR SPONSORS!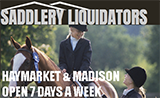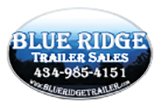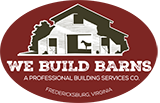 RECENT GREEN PAGES!