Equestrian Home Page for: Melissa Bailey

Your sale comes with a trial period at your farm. I can't refund money but I'll trade a horse for one that I have for sale of comparable value if you are not satisfied. We want our horses happy in their new home and we want you to have the time of your life buying the RIGHT horse so we offer you an invitation to come and stay in our home for a few nights (I cook breakfast and lunch and give you my staff for the day to ride and take lessons from). Never a charge for this with a sale. For those that want a Bed N Breakfast Experience, You are welcome to stay here for $135 a night w Breakfast and Lunch and take trail rides and lessons in the morning and after lunch.

Disciplines: trail riding

My Business
Bailey's Walking After Midnight Farm
225 Morgan Road
Cross Junction VA 22625
Visit my Green Page for Bailey's Walking After Midnight Farm
My Calendar of Events
My Articles
My Classifieds


THANK YOU TO OUR SPONSORS!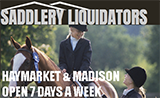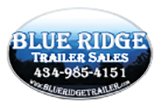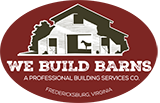 RECENT GREEN PAGES!